Motorcycle Accident Attorney
Have you been injured in a motorcycle accident?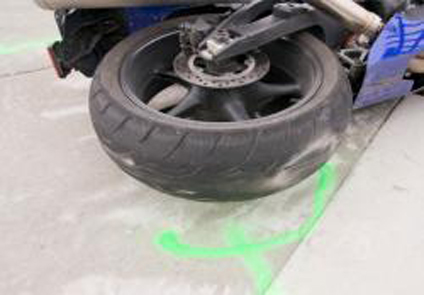 Our law firm is experienced in representing accident victims and have created a winning formula that has produced results for over 95% of our clients.
Motorcycle Accident Attorney – Houston Texas
Motorcycles are fun and can make you feel fearless and alive – but they are also the most dangerous vehicles to operate, even under optimum conditions.
There are a variety of reasons for motorcycle accidents in Houston, Texas – from driver negligence to imperfect road or weather conditions to vehicle malfunction. If you or someone you know has been involved in a motorcycle accident in Houston Texas or the surrounding area, they might have cause to file suit against another driver or even the motorcycle manufacturer to cover medical expenses or to compensate for any permanent disability or lost wages. You need a Houston motorcycle accident injury attorney – so call us today for a FREE consultation.
What Causes Motorcycle Accidents?
Motorcyclists are all vulnerable to risks on the road, and even the most experienced riders can have an accident. Motorcycle accidents can be caused by several factors, including but not limited to:
Road Conditions

Weather Conditions

Construction zones

Distracted drivers,

Motorists failing to yield the right of way

Other drivers changing lanes without yielding
If you are a motorcycle enthusiast, we urge you to wear protective clothing and a regulation helmet, and to have insurance. We hope you'll never need our services for this type of incident – but if you do, please contact us today, we are Houston motorcycle accident lawyers – and we are here to help.
CALL A HOUSTON MOTORCYCLE ACCIDENT ATTORNEY TODAY
Contact us today for a no obligation conversation with an attorney to protect your legal rights.
CALL: 713-988-0505