Truck Accident Lawyers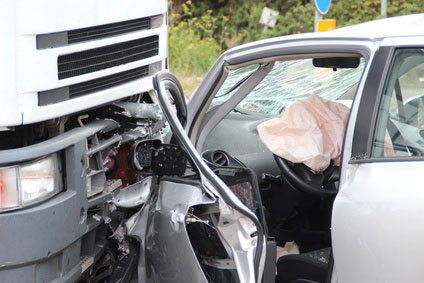 Large Truck Accident Injuries and Commercial Vehicle Accident Injuries: In Houston Texas every year, an overwhelming majority of fatal traffic accidents and injuries involve trucks and trailers. You should consult a truck accident lawyer in Houston if you are in an accident involving a commercial truck. While there is a substantial amount of law in place to keep our roads safe, there are still so many factors that contribute to this unfortunate statistic:
At the Law Office of Mark I. Foteh our truck accident lawyers represent clients located throughout the state of Texas who have suffered serious personal injuries, property damage or the loss of a family member in a truck accident.
Commercial truck accidents commonly involve:
distracted truck truckers

intoxicated truck drivers

sleep-deprived truckers

overloaded or unsafe trucks

hit-and-run

rear-end collisions

rollovers
Truck Accident Lawyers – Houston
Our truck accident lawyers also represent those injured in truck accidents, collisions or crashes resulting from defective products or design, such as defective seat belts, tires or gas tanks.
Truck Accident Injury Lawsuits
Unlike with car accidents, a accident or injury case involving a truck or trailer driver requires a great deal of evidence and expert testimony before a suit can be filed, and the process is a lengthy one. If you or someone you know has been involved in a traffic accident involving a truck or trailer, please contact a Houston truck accident lawyer at your earliest convenience so we get started fighting for your rights. If you or a loved one were injured in a truck accident as a result of someone else's negligence, you should first contact a law firm with experience handling trucking accident cases.  It is also important to find a firm that has the resources to litigate very complex truck accident cases.  Please note that there are time limitations for filing accident lawsuits so you should take action as soon as possible to protect your right to file a lawsuit.
Houston Truck Accident Lawyers 
CALL: 713-988-0505 TODAY 
FOR A FREE CONSULTATION!